Fire Risk Assessment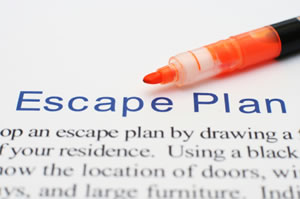 What the law says (shortened easy version!):
Any person who has control of a premises must carry out a suitable & sufficient fire risk assessment that is reviewed regularly - Regulatory Reform (Fire Safety) Order 2005
Our experienced & highly trained fire risk assessors will visit & complete the fire risk assessment on your behalf to help with legislative compliance, however we don't just send you a report to gather dust, we will take the time to also explain the following:
What has changed in the law to provide an understanding of what it all means.
Any significant findings of the assessment, explaining the best & most cost effective way of rectification to ensure that you comply with the legislation.
Personal contact for support on fire related issues for the next 12 months following your assessment.
Access to our network of suppliers.
All of our assessments are completed using the British Standards Institute PAS79 methodology & template.
Reports are provided in PDF format allowing them to be electronically stored & easily transmitted to any interested parties (fire officer, insurance company etc;).



Our prices start from just £195 + vat for small premises.