Fire Warden Training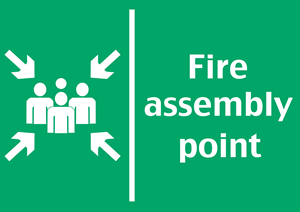 What the law says (shortened easy version!):
The responsible person must, appoint one or more competent persons to assist him in undertaking the preventive and protective measures - Regulatory Reform (Fire Safety) Order 2005
Fire wardens have a role to play in assisting with the day to day management of the general fire safety precautions & procedures, our policy is to train your people within your business at your location, this presents best value & subject relevance allowing us to cover the subjects & needs that are relevant to your business.
We cover the following subjects & more as part of our training:
Evacuation & role call
Different techniques for ensuring building evacuation
Knowledge of the testing regimes for fire safety equipment
Fire extinguisher checks
Overview of fire legislation & responsibilities
Fire growth
Fire classifications/types
Extinguisher classifications
Extinguisher types
The fire triangle
Practical & theoretical use of extinguishers including live fire extinguishment subject to weather conditions & there being a local a suitable location
Prices are from just £59 per person + vat, please contact us for details & we will be happy to quote for your needs
We are able to train individual persons at our training centre in Towcester, Northamptonshire.